130 Fisher Pond Road ` St. Albans, VT 05478
Our Parent Child Center, one of 15 throughout the state of Vermont, provides prevention and supports to families by focusing on two key areas of development and transition: early childhood through the entry to school, and adolescence through the transition to adulthood.
The Family Center is dedicated to supporting, educating, and encouraging the healthy development of children prenatal through age 6 and their families through high quality programs and initiatives that are accessible to all. Our goal is to help families provide their children with a healthy beginning and ensure their children's success upon entry to school.
Our services and supports for adolescents up to the age of 22 focus on providing information on independence, healthy relationships, housing, employment, and becoming more involved in the community. We also offer substance treatment and related supports for adolescents in our community.
"I am very thankful for the suggestions that I received from NCSS. The suggestions have helped me be able to handle stressful situations with a very defiant child."

"After our son was put into your program, he improved so much. We cannot thank you enough!! Thank you!! Thank you!!
Parent Child Centers offer the following Eight Core Services: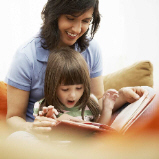 Home Visits
Early Childhood Services
Parent Education
Parent Support
Playgroups
Information & Referral
Community Development
Early Intervention – Early Intervention Franklin/Grand Isle & Chittenden County
Early Childhood Support – Early Childhood & Family Mental Health and Strong Families Vermont, DULCE, Mental Health Consultation
Food Program, Franklin County Car Seat Fitting Station, Childcare Financial Assistance Program, Childcare Referral, CIS Specialized Childcare, HEART Program
Employment Services, Housing Support Services, Youth Leadership Activities, Integrated Health and Wellness, Individualized Case Management Services for Youth, Prevention and Stabilization Services for Youth and Families
This is a special education program that provides developmental screening, developmental assessment, developmental therapy, and service coordination to support families with a children birth to age three with a developmental delay or a diagnosed condition that could result in a delay. Developmental Educators coordinate services with Franklin County Home Health, UVM Home Health & Hospice of Chittenden and Grand Isle Counties, and other medical specialists. Children are supported in transitioning to school services at age 3 when eligible. We support this program in Franklin, Grand Isle, and Chittenden Counties.
The Early Childhood Support team consists of home visitors with expertise in early childhood development, parenting education and support, and knowledge of community resources. The team uses Strengthening Families: A Protective Factors Framework to increase and build strengths in families. Early Childhood Support is located at The Family Center/NCSS at 130 Fisher Pond Road, St. Albans, VT 05478.
"Thank you for providing early childhood services at my child's day care and at home. He is making great progress and so am I."
Early Childhood & Family Mental Health:
This blended service offers support to pregnant women, children birth through 6, and their caregivers to ensure families have access to safe and nurturing environments, to encourage healthy social-emotional development, and to encourage school-readiness. Early Childhood Specialists provide parenting education, developmental screenings, behavior support, mental health information, early care and education observations, referral to community resources, and case management services. Some Early Childhood Specialists are also certified in Parents as Teachers (PAT). PAT is an evidenced-based home visiting model designed to provide support to families in the home to address parent child interaction, development centered parenting, and family well-being.
DULCE - Developmental Understanding and Legal Collaboration for Everyone:
DULCE is a partnership between the Parent Child Center of NCSS, Timber Lane Pediatrics- Milton, and Vermont Legal Aid. Our Family Specialist is a member of the pediatric care team and provides screenings, referrals, and support to all families with infants from birth until six months of age. DULCE is a national model of integration of behavioral health with pediatrics. All families with young infants are offered DULCE at Timber Lane Pediatrics- Milton.
Mental Health Consultation:
Champlain Valley Head Start contracts with the Parent Child Center for mental health consultation. This partnership allows the Parent Child Center to provide support and information to families in the home, consultation to teachers and child care providers, and collaboration with all caregivers to support children in their preschool and child care environments.
The Early Childhood Resource team works to create optimal opportunities for families with young children. The team connects with the community to strengthen the child care and early education system to assure families are aware of the importance of understanding child development and have access to child care programs that are affordable, high quality, and meet their needs. The Early Childhood Resource team monitors and processes childcare intake and referral applications and supports providers and caregivers in navigating the Child Care Financial Assistance Program. Additionally, the team provides support, mentoring, and assistance with the local Child and Adult Care Food Program, Specialized Child Care, and the HEART program. The Early Childhood Resource team is located at 130 Fisher Pond Rd, St. Albans, VT 05478.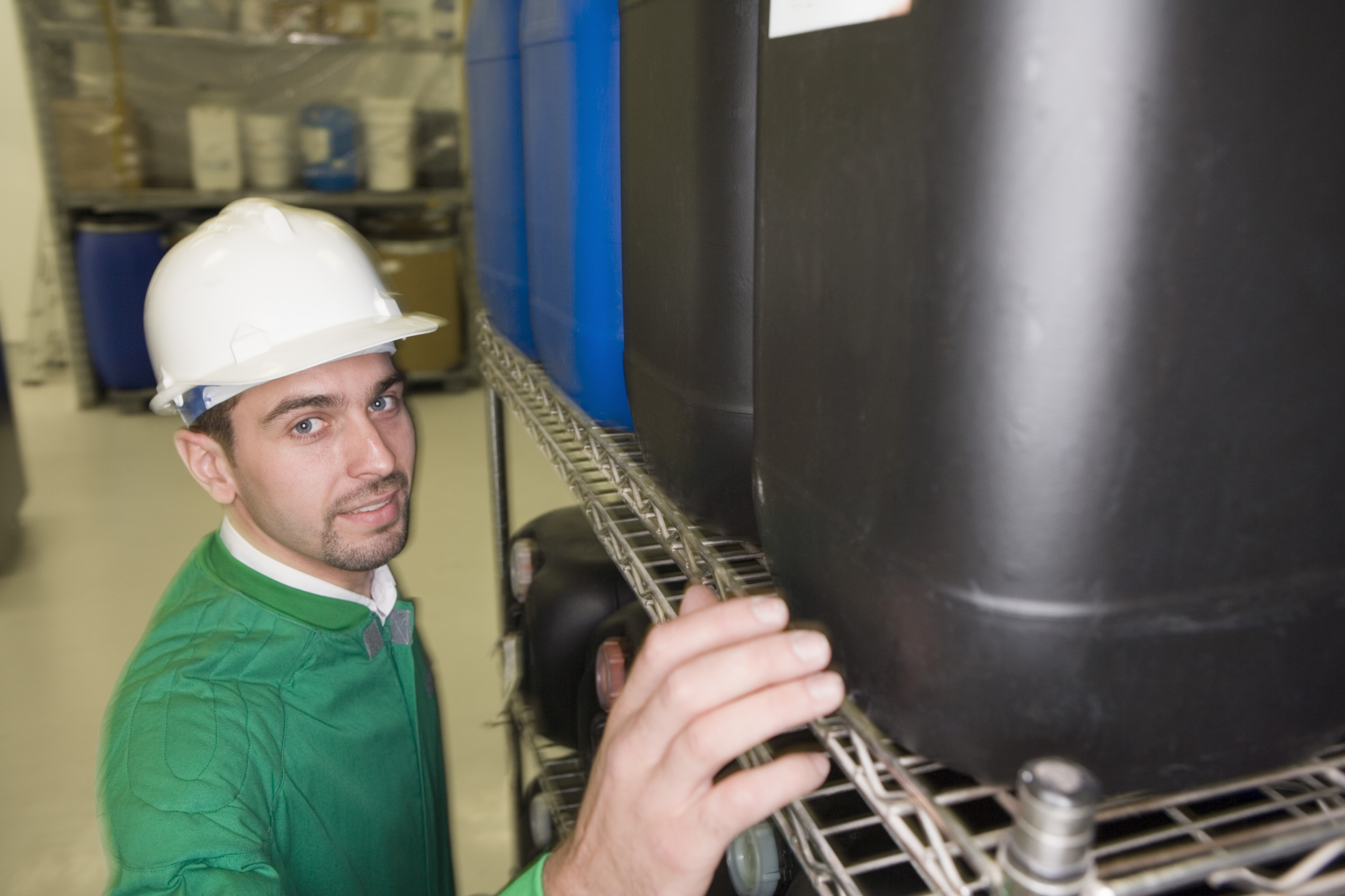 Food Program:
The Child and Adult Care Food Program (CACFP) provides financial assistance to child care providers for serving nutritious meals and snacks to children in their care. The Child and Adult Care Food Program Coordinator monitors registered home providers for compliance with the USDA meal patterns. Providers that participate in the CACFP are offer technical assistance and are offered nutrition education, and receive prompt reimbursement to the CACFP provider claims received.
Franklin County Car Seat Fitting Station:
This program provides education and guidance to families on proper car seat installation and has the ability to provide families with new car seats.
Childcare Financial Assistance Program:
The Child Care Financial Assistance Program helps eligible families with the cost of child care. To be eligible for assistance, a family must have an accepted service need (reason) for child care and meet current income guidelines. The Eligibility Specialist at the Family Center supports families in determining eligibility, collecting the needed documentation, and applying for financial assistance.
Child Care Referral:
Our referral specialist assists families or individuals seeking child care for infants and children (through age 12) in Franklin/Grand Isle counties. The specialist will request various details such as the ages of your children, the type of care you are considering, preferred location, the hours you need care, and any cost limitations you may have. You will receive information about the availability of the type of care you prefer or other child care options within your area. Whenever possible, you will be given referrals to at least three child care providers. This service helps to refine the search process to support families in finding child care programs that are high quality and meet their needs.
CIS Specialized Childcare:
The CIS Childcare Coordinator helps child care providers, social workers, families, and community partners with issues related to specialized child care. This includes assisting families in navigating the Child Care Financial Assistance Program and identifying specialized childcare providers and connecting them to community resources that may support their needs. Additionally, they support the administering of Financial Assistance Program benefits for the following service needs: Child Care Family Support, Child with Special Health Needs, and Protective Service. The CIS Childcare Coordinator also provides technical assistance to child care providers to support the successful enrollment and healthy development of children with special health needs.
HEART (Helping Everyone Access Resources and Thrive):
HEART is a perinatal home visiting program that looks to turn the curve on rates of perinatal depression and related disorders as well as increase knowledge of and access to supports and services for families. This program offers visits (up to 1 year postpartum) to anyone who has given birth, experienced a perinatal loss or custody loss, or is supporting a newborn in any capacity. Visits are offered by staff with certifications and training in child development, lactation education, infant care, perinatal grief/loss, Strengthening Families Protective Factors framework, Perinatal Mood and Anxiety Disorders: Components of Care (Postpartum Support International), and CAPPA postpartum doulas. HEART home visitors are able to offer an array of support services, access to concrete supports, and referrals to additional programming and services. For families who need a higher level of care, home visitors are able to refer families to our HEART home visiting perinatal mental health clinicians. This program also offers various groups connected to the perinatal period, pregnant and postpartum workshops, and support for non-birthing partners.
HEART In-Home Counseling (Perinatal Mental Health Counseling):
This program provides counseling, in the home or office, for mothers who are pregnant or in the first year postpartum. The program addresses a variety of symptoms including depression, anxiety, OCD, and PTSD following a traumatic birth experience. The program utilizes Postpartum Support International's Components of Care certification. In-home perinatal mental health counseling can begin any time during pregnancy and be offered up to 18 months postpartum.
HEART for Youth (formerly Learning Together):
This program is for youth aged 14-22 who are pregnant or parenting. The goal of the program is to decrease subsequent pregnancies among adolescents, help youth navigate the transition into parenting, help youth navigate what it means to be a pregnant/parenting youth, build protective factors, support healthy attachment and bonding, and address social determinants of health. Services are provided through individual case management with home visits, groups specific to the population, and community supports.
The Adolescent Services team is located at 20 Mapleville Depot, St. Albans, VT 05478. The team provides services to adolescents in Franklin and Grand Isle counties under the age of 22. Adolescent Services provides the following:
Adolescent Services General Case Management for youth 14-22:
Case Management services include community-based supports to assist youth with successful transition to adulthood. Youth commonly present wanting help in learning skills that will support their transition to independent living. Youth are able to access a range of services that can include support with connecting to area resources, problem solving, development of healthy coping strategies, learning social skills, managing money, advocacy, completing their education, and more. Youth also have the opportunity to participate in group-based supports through workshops pertaining to youth such as healthy relationships, cooking, and employment skills.
Youth for Change group for Youth 14-22:
The Youth for Change group strives to develop a positive image of youth in Franklin and Grand Isle Counties while raising community support for youth in their transition to adulthood. The group is youth-focused and youth-informed. It helps develop leadership qualities and promotes social skill-building through peer interaction. Youth provide input on what activities and topics to have at group and participate in several community service projects throughout the year that help to instill a sense of belonging and connection to their community.
JOBS Program for Youth 16-22:
The Jump On Board for Success (JOBS) program for youth is a collaboration between Vocational Rehabilitation Services and NCSS. The program provides career counseling, individual employment experience opportunities, advocacy, problem-solving and social skills training to promote job attainment and retention for youth who are experiencing emotional, behavioral, or educational difficulties. Staff meets with participants to develop an individual plan that addresses exploration of career options and support in overcoming possible barriers to successful employment. The program highlights employment as step to successful independent living.

Housing Support and Shelter Services for Youth:
There is a partnership between the Vermont Coalition for Runaway and Homeless Youth Programs (VCRHYP) and NCSS to provide programs for youth struggling with stable housing and shelter.
The Basic Center Program (BCP) is for youth under the age of 18 who want support in remaining or reconnecting to family and avoiding DCF custody. The aim of the program is to reduce family conflict and improve family communication and connection that promotes a safe and stable environment in the home. Youth can access an emergency shelter bed in a host home (if available) for up to 21 days in hopes of reunification with family.
The Transitional Living Program (TLP) is for youth ages 16-22 that are facing homelessness and housing instability. TLP has up to three emergency shelter sites that currently include two transitional apartments and one host home. Staff works with youth on identifying goals and developing an individualized plan to address housing barriers and promote safe and stable long-term housing.
The Youth Homelessness Demonstration Project (YHDP) is a pilot program that provides case management services for youth ages 16-24 to support navigating the housing system, accessing Rapid Rehousing Subsidies provides by HUD, and help in accessing available state funding to divert possible homelessness. Staff works with youth to develop skills in budgeting, employment, effective communication, healthy coping skills, and more to support independent living.
The Passport Program for Youth ages 12-23:
The Passport Program is a partnership with the Department for Children and Families that provides Prevention & Stabilization Services for Youth and Families. The program supports youth and their families through increased case management to develop skills for improved relationships and independent living in the hopes of reducing the need for DCF intervention or residential treatment. Case managers work with youth to develop an individualized plan of care that addresses goals the youth has identified for personal growth. Referrals and connections to other services and programs within the agency and community are often made to provide a support network for the youth and family.
Integrated Health for Children and Youth under age 22:
Staff works in partnership with a local pediatrician office to promote integration of health for children and their families. Services can include counseling with an embedded Social Worker in the doctor's office, activities and case management services with a Wellness Coach, and/or a referral for specialized services. The goal of the program is to address physical and mental health concerns through prevention strategies and treatment services that promote overall holistic care and wellness.
Parent Child Center CFR Report
Parent Child Center Bill Summary