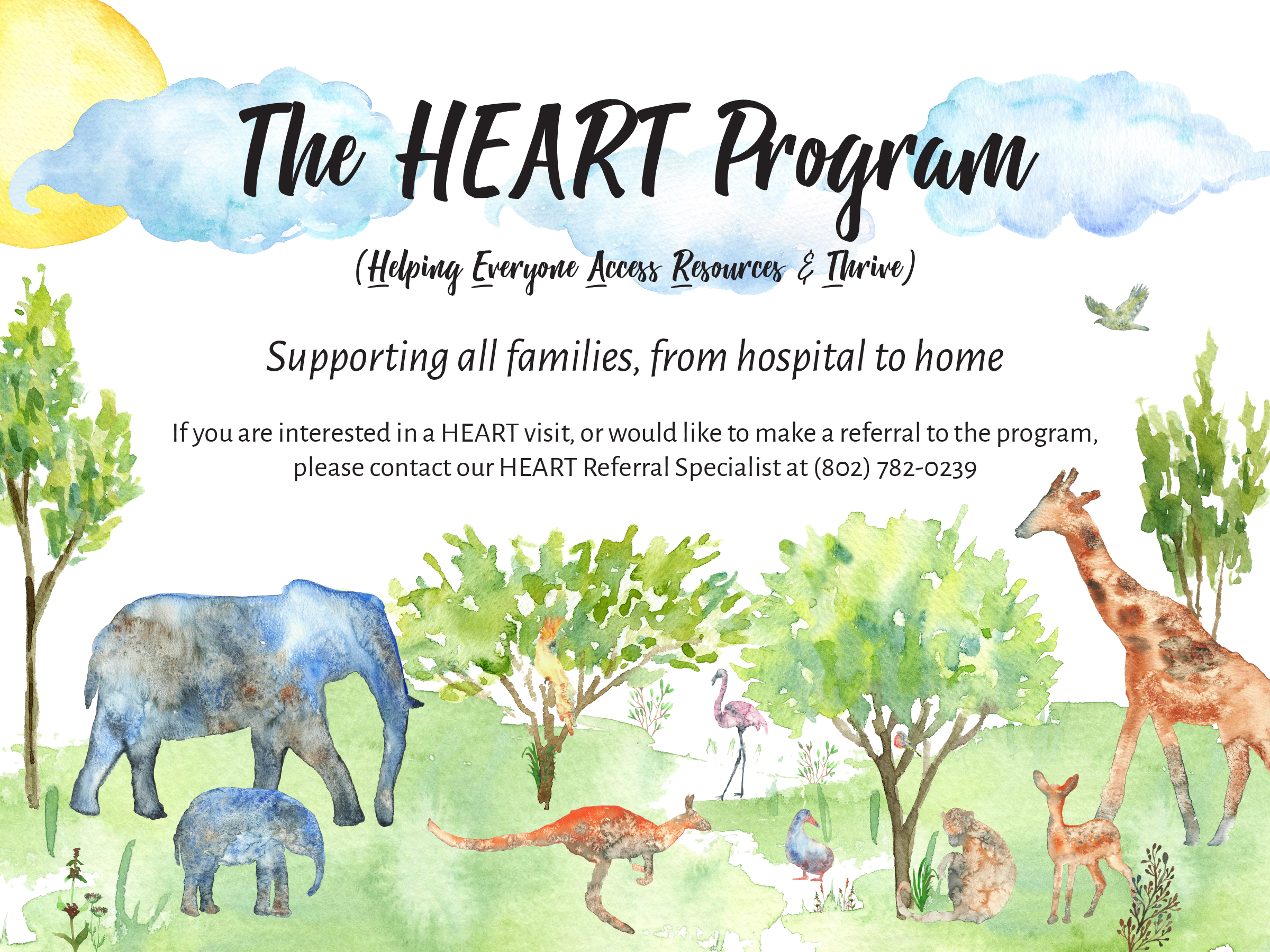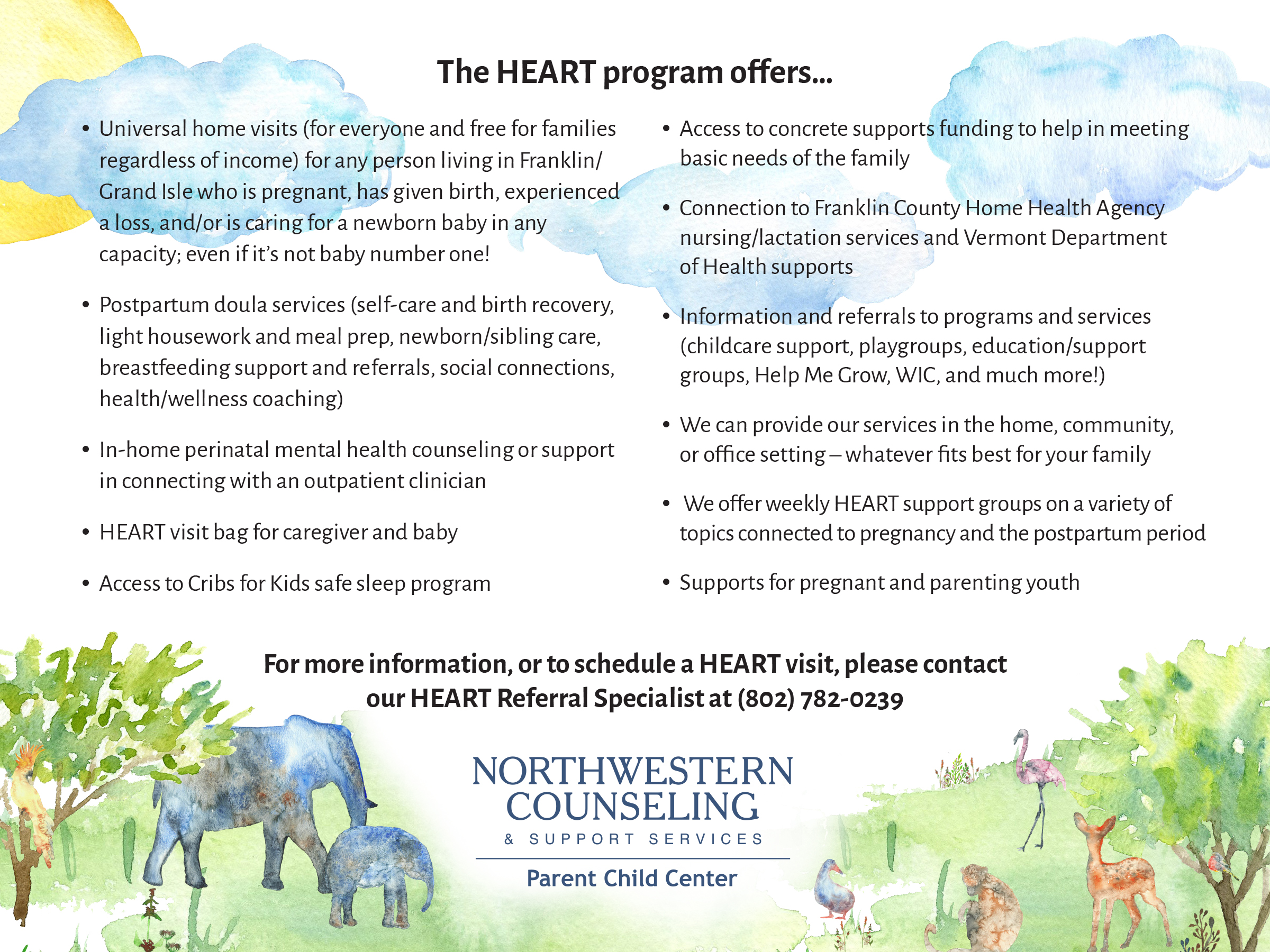 HEART (Helping Everyone Access Resources and Thrive):
HEART is a perinatal home visiting program that looks to turn the curve on rates of perinatal depression and related disorders as well as increase knowledge of and access to supports and services for families. This program offers visits (up to 1 year postpartum) to anyone who has given birth, experienced a perinatal loss or custody loss, or is supporting a newborn in any capacity. Visits are offered by staff with certifications and training in child development, lactation education, infant care, perinatal grief/loss, Strengthening Families Protective Factors framework, Perinatal Mood and Anxiety Disorders: Components of Care (Postpartum Support International), and CAPPA postpartum doulas. HEART home visitors are able to offer an array of support services, access to concrete supports, and referrals to additional programming and services. For families who need a higher level of care, home visitors are able to refer families to our HEART home visiting perinatal mental health clinicians. This program also offers various groups connected to the perinatal period, pregnant and postpartum workshops, and support for non-birthing partners.
HEART In-Home Counseling (Perinatal Mental Health Counseling):
This program provides counseling, in the home or office, for mothers who are pregnant or in the first year postpartum. The program addresses a variety of symptoms including depression, anxiety, OCD, and PTSD following a traumatic birth experience. The program utilizes Postpartum Support International's Components of Care certification. In-home perinatal mental health counseling can begin any time during pregnancy and be offered up to 18 months postpartum.
HEART for Youth (formerly Learning Together):
This program is for youth aged 14-22 who are pregnant or parenting. The goal of the program is to decrease subsequent pregnancies among adolescents, help youth navigate the transition into parenting, help youth navigate what it means to be a pregnant/parenting youth, build protective factors, support healthy attachment and bonding, and address social determinants of health. Services are provided through individual case management with home visits, groups specific to the population, and community supports.