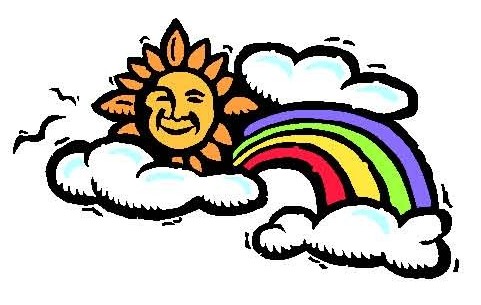 C

a

m

p

R

a

i

n

b

o

w

Vision:

To provide a fun, stimulating, creative summer camp experience in which to refresh and strengthen behavioral, communication, social and academic skill in preparation for the next school year to children with a diagnosis of Autism or other developmental disability.
Camp Goals:
Camp Rainbow was developed to provide children with ASD and DD a typical "summer camp experience" - fun activities, outdoor play, swimming, crafts, singing, friendships. Such an experience is not always available to children with these difficulties due to cognitive, physical and behavioral challenges. Camp Rainbow incorporates sensory exploration, fine/gross motor skills, communication skills, academic skills and social skills into the activities each day.
2023 Camp Rainbow is ready for you this summer!
Camp Rainbow is held at Soar Learning Center.
Volunteers are always needed at Camp Rainbow! This great opportunity offers the Volunteer a truly unique experience in the Human Service field. Meet an amazing group of children, learn from them and how they meet individual challenges, and support them through the fun activities of Camp Rainbow!

The ideal Camp Rainbow Volunteer will have the following atttributes and skills: child-friendly, patience, sense of humor, positive attitude, able to balance a schedule with flexibility, and able to balance playfulness with maturity. If you are interested in volunteering, please complete the appropriate volunteer packet below, and send it back into to us at ATTN: Camp Rainbow, Merry Hill, 20 Mapleville Depot, St Albans, VT 05478
Here is what some of our participants have said about Camp Rainbow:
"When we sent [our son] for the first time to Camp Rainbow, we were relieved and confident that [he] would be safe because of how well educated, skilled, and most importantly, invested each staff and peer counselor is." ~ Parent of child who attended Camp Rainbow
"...there are certain rites of passage that [our son] has never experienced: Little League baseball, overnight at grandma's, classmates birthday parties and summer camp. That is, until Camp Rainbow came along." ~Parent of a child who attended Camp Rainbow
"Now for one day a week through the summer, [my child] can experience fun without the anxiety provoking expectations of trying to fit in." ~Parent of a child who attended Camp Rainbow
Special Thanks~
Northwestern Counseling & Support Services is able to offer programs such as this because of funding support provided by you, our community. Special thanks to the Knights of Columbus Council 297 who support Camp Rainbow year after year. Started in 2014, the Annual Northwestern Walk for Autism will also be held each Spring and walkers raise funds for various ASD programming at NCSS. Again, thank you for the support you provide in ensuring our community has access to the services needed.