Results Based Accountability (RBA) Outcomes
With changes across the state, in health care and government, the focus on outcomes is paramount. NCSS collaborates with community partners to provide the highest quality of care to those living in Franklin and Grand Isle Counties.
NCSS Integrated Behavioral Health Imbedded Social Workers
Our Integrated Health team tracked the total of client encounters from October 2019 through September of 2020. The team had 9058 total scheduled appointments within that year timeframe.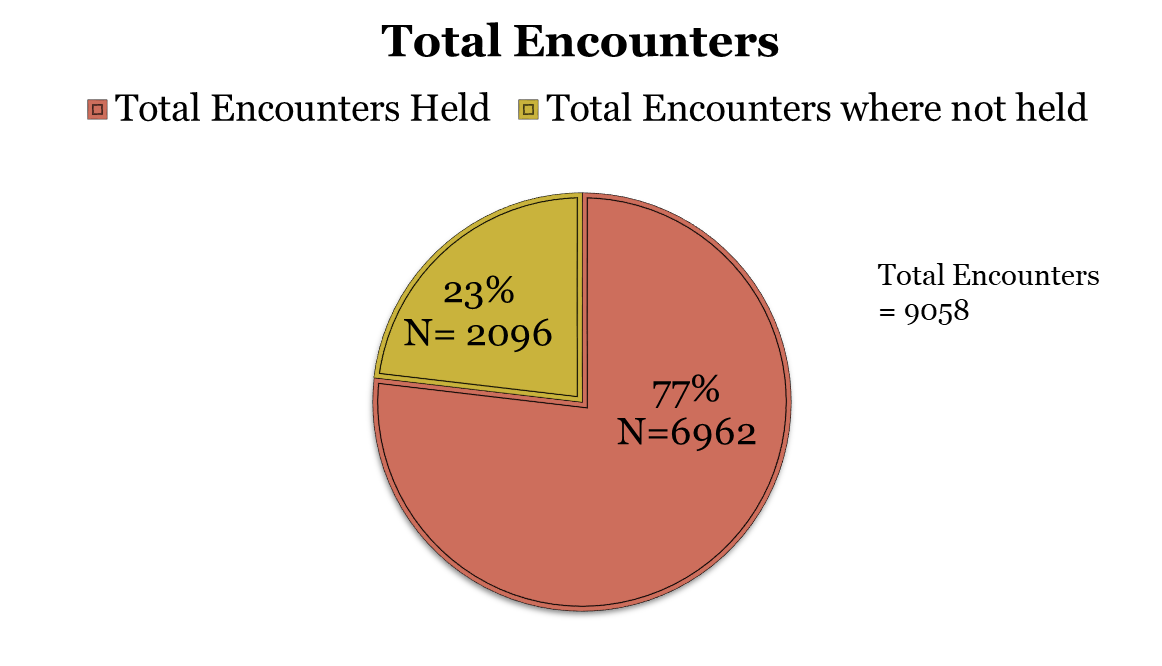 Of those 6962 scheduled appointments, that where held within the local primary care settings, below breaks down the different types of appointments that happen from October 2019- September 2020. Of those 6962 scheduled encounters, 415 of those individuals where first time seeking Mental Health services and were able to do it right in their Primary Care Office.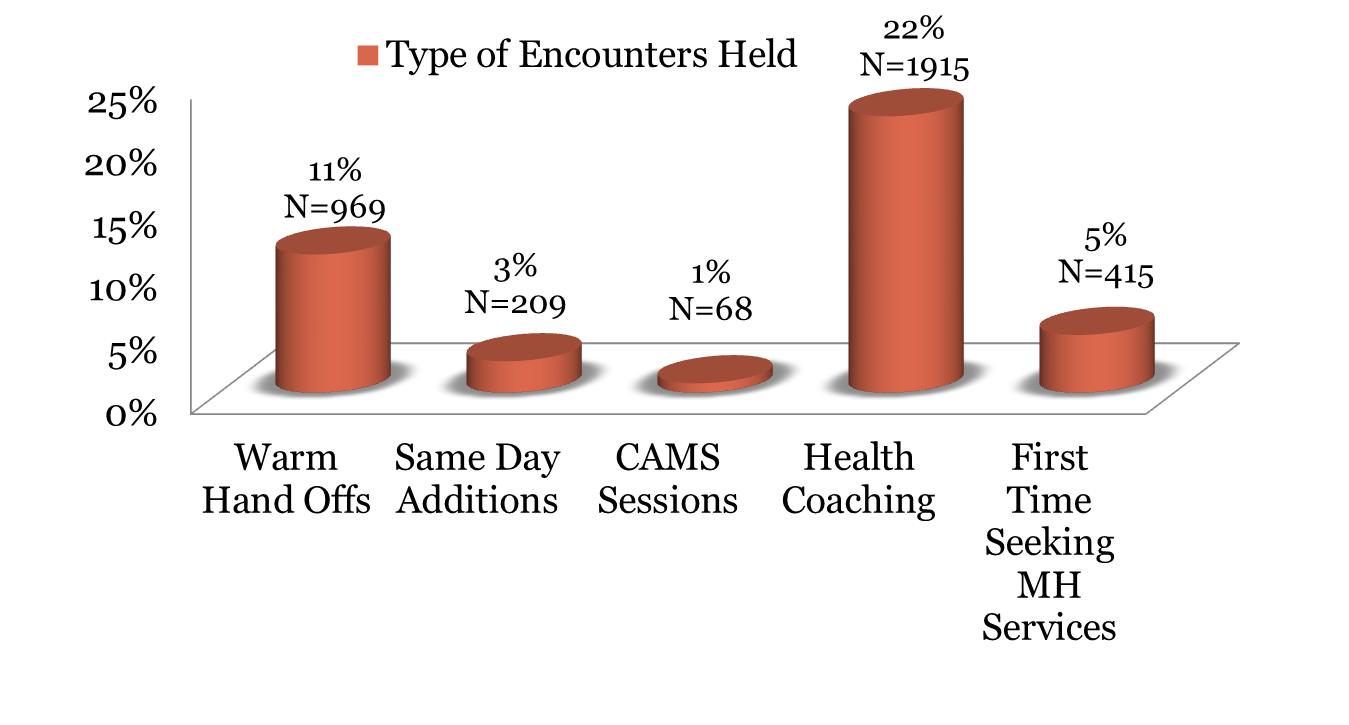 Lifeline Calls are our National Suicide Hotline.
Lifeline Calls are our National Suicide Hotline. Lifeline calls get directed to the appropriate call center depending on the area code of phone calling in from. In August of 2019 NCSS became a Lifeline Call Center. The below data is calls captured between October of 2020 and December of 2020.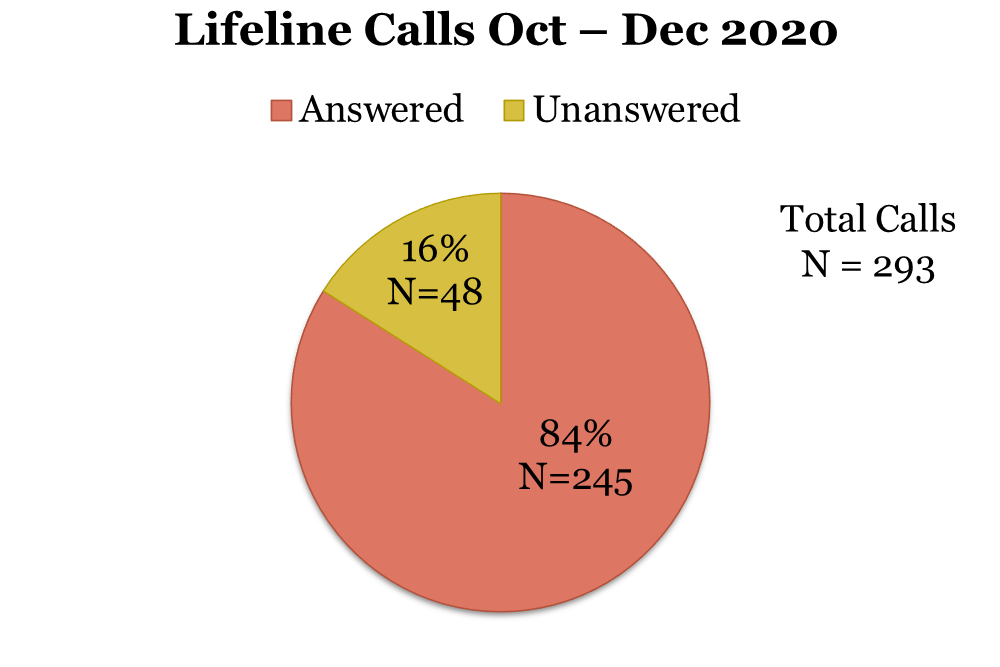 Of those 48 unanswered calls 20 of those calls the caller abandoned or hung up when a clinician answered, 21 of those calls the clinician was already on the phone with another call and only 7 of those calls where unanswered due to the clinician on another crisis call.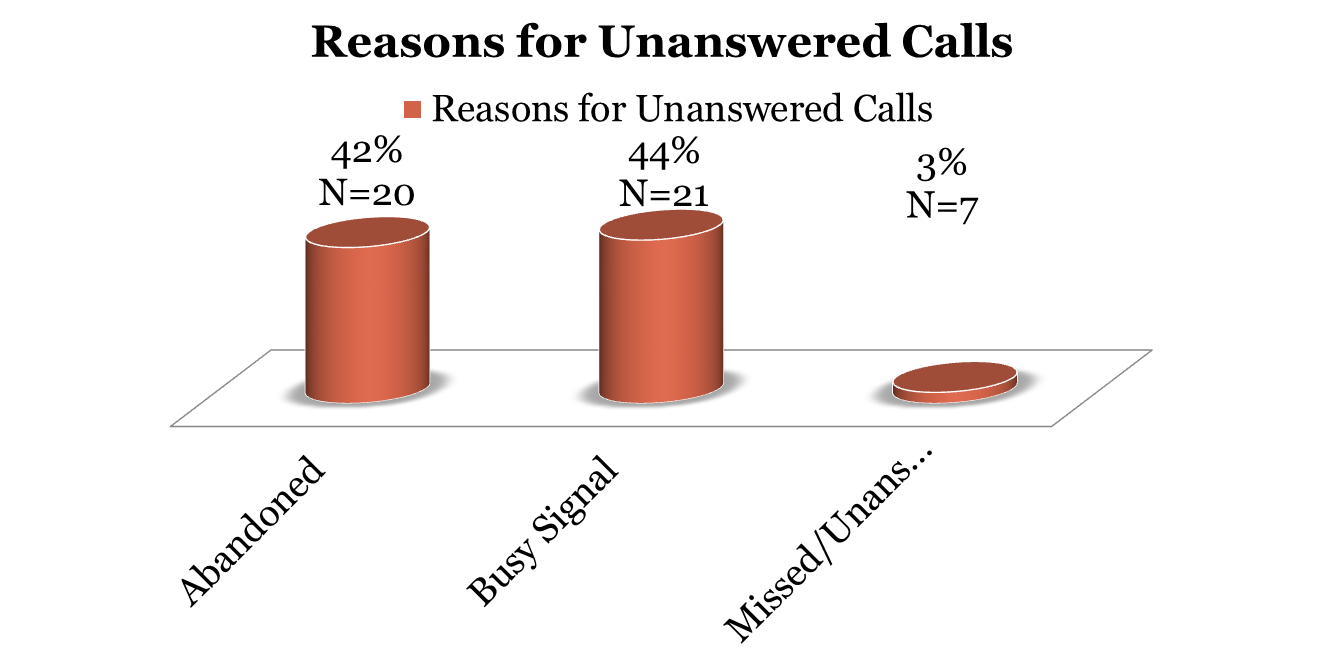 In June of 2020 we extended out hours to 7 pm at night and in October of 2020 we extended those hours even more by answering until 8pm at night. It was also at this time that we started doing weekend hours of 12-4. Below shows our call volume for those Answered calls during those extended time frames.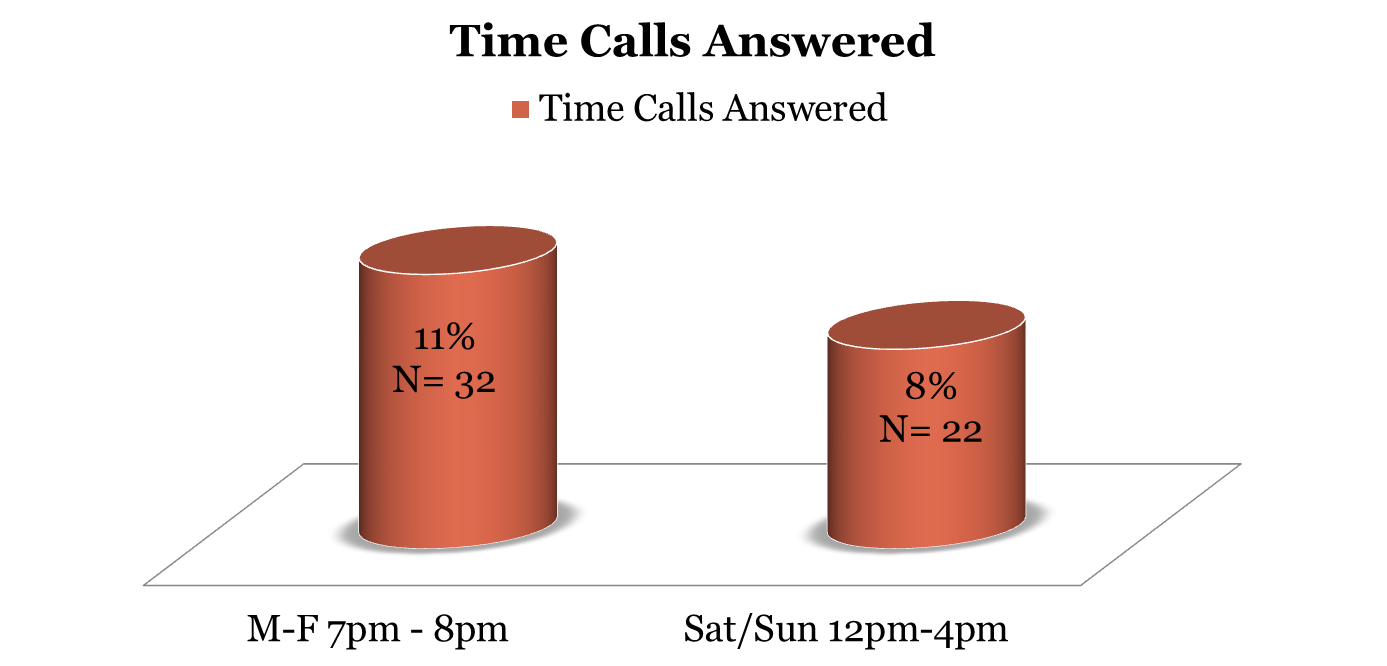 NCSS is please to share our Outcomes Reports that cover our three service divisions: Behavioral Health; Children, Youth & Family Services; and Developmental Services. NCSS began incorporating Results Based Accountability (RBA) to measure outcomes over 14 years ago.
In this episode of NCSS Here for You, Joe Halko connects with Alison Krpmof, Quality Manager; Tony Stevens, Crisis Team Leader; Cara Corneau, Service Coordinator for the Community Support Team; and Amanda Morong, Transitional Support and Academy of Learning Team LEader. With a focus on the three programs within NCSS and an emphasus on population health, prevention, and wellness, Joe and his guest address the question: is anyone better off?