The Program for Adaptive & Expressive Arts (PAEA) delivers therapeutic as well as recreational music & art services, private instruction, and creative workshops to children and adults of Franklin, Grand Isle and Chittendon Counties of Vermont.
Our Vision: Enhancing Lives and Life Skills Through the Musical, Artistic, and Sensory Experience
Research confirms that musical experiences are shown to stimulate all areas of the brain simultaneously, including networks associated with motor control, memory, speech and emotions.
The woods would be very silent if no birds sang except those that sang best ~ Henry Van Dyke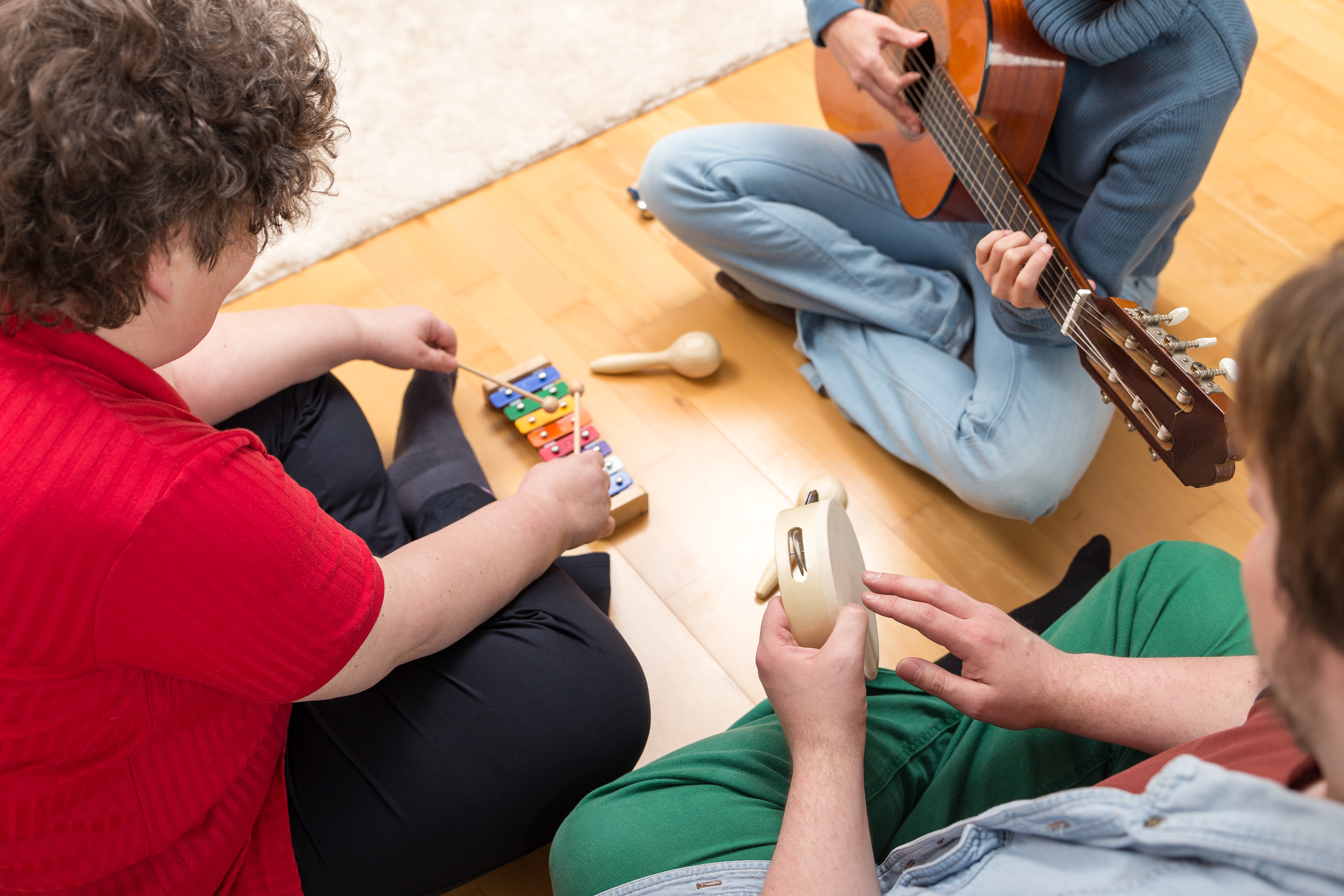 Established in 1999 as the Adaptive Music Program, this consumer driven venture rapidly grew to serve more than half of the agency's clients with developmental needs, all of who choose music/art or sensory integration activities over other community activities such as bowling, restaurant outings and bingo. The program has since grown to incorporate the visual arts and sensory integration activities. Case managers, teachers, nurses, and guardians give the program feedback that the clients have made signigicant gains in social skills, communication skills, and the abilitiy to participate in other activties. More significantly, clients have new opportunities to express themselves and to experience a broader range of emotions in positive and appropriate ways. PAEA encourages personal growth and creative freedom by providing and enviroment of mutual respect.
PAEA was awarded "Exemplary Status" by CARF.
Northwestern Counseling & Support Services is the only community behavioral health center in the state of Vermont to sponsor a therapeutic arts program for consumers with behavioral health and developmental disabilities.
Music is a higher revelation than all wisdom and philosphy. Music is the electrical soil in which the spirit lives, thinks and invents. ~ Ludwig van Beethoven
For more information, please contact Padraic Smith at 802-393-6651 or psmith@ncssinc.org.