VTDigger is well positioned to work with Vermont Care Partners to promote the much needed services of its sixteen respective member agencies which, includes NCSS. They also understand how important it is for our elected officials to know how to support the needs of vulnerable Vermonters.
This thirteen week series is a collaboration produced by members of the Vermont Care Partners statewide network of sixteen non-profit, community-based agencies providing mental health, substance use and intellectual and developmental disability support.
Below is the twelfth installment of the series from Northwestern Counseling & Support Services (NCSS), that focuses on the impact of the Embedded Mental Health Crisis Specialists within the Vermont State Police. The pilot program began during 2016 between the Vermont State Police, St. Albans barracks, and NCSS and is currently being rolled out statewide.
Answering the Call to Promote Safety and Wellbeing
A Game-changer; Embedded Mental Health Crisis Specialists within Vermont State Police
Excerpts from article:
Every time people call the Vermont State Police, they are in some form of crisis – that's why they're calling. Now, innovative police social work teams are proactively intervening in crises to avoid unnecessary involvement of Vermonters in the criminal justice system; interrupt cycles of serious family, personal, and criminal problems; and improve mental wellbeing.
Nicholas (Nic) Tebbetts, Northwestern Counseling & Support Services (NCSS) mental health crisis specialist accompanies Vermont State Police (VSP) from the St. Albans barracks on calls every day during his work week; everything from barricaded suicidal individuals to vehicle crashes. He has supported the VSP field force in situations ranging from responding to a kidnapping victim to spending several hours determining how to help an individual exhibiting violent behavior to finally accept medical attention. The crisis situations require a varied number of services depending on circumstances, but the most important focus is on the individuals in crisis. Fortunately, Nic's skill set and his impact on the VSP is never-ending.
The graph indicates services that were provided by the NCSS mental health crisis specialist during 2021 ranging from de-escalation and supportive counseling/problem solving to care coordination with current treatment providers and even K-9 therapy dog support. Yes, a dog is an important member of this team…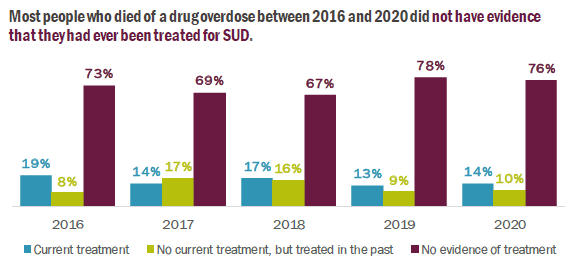 Demonstrating the Effectiveness of the Partnership
Todd Bauman, the Executive Director of NCSS observed, "We have found that having a Mental Health Crisis Specialist dedicated to a VSP Barracks accelerates the trust and connection where we can work together in more meaningful ways, ensure necessary services are initiated, respond to highly volatile situations to help facilitate a safe resolution, and support more immediate access to a mental health professional." Since the embedded MHCS program began in 2016, NCSS reported that 45% of scene responses by the mental health crisis specialist resulted in mental health referrals and additional outreach services.
These initiatives are not just making Vermont communities safer, they are also supporting Vermonters in time of crisis find the support they need to achieve health and wellbeing. Read more…
Link to entire article:
https://vtdigger.org/sponsored_content/answering-the-call-to-promote-safety-and-wellbeing/