Back to Event List
Parenting the Strong-Willed Child
When
Thursday Mar 04, 2021 9:30AM - 10:30AM
Where
https://us02web.zoom.us/j/86360043239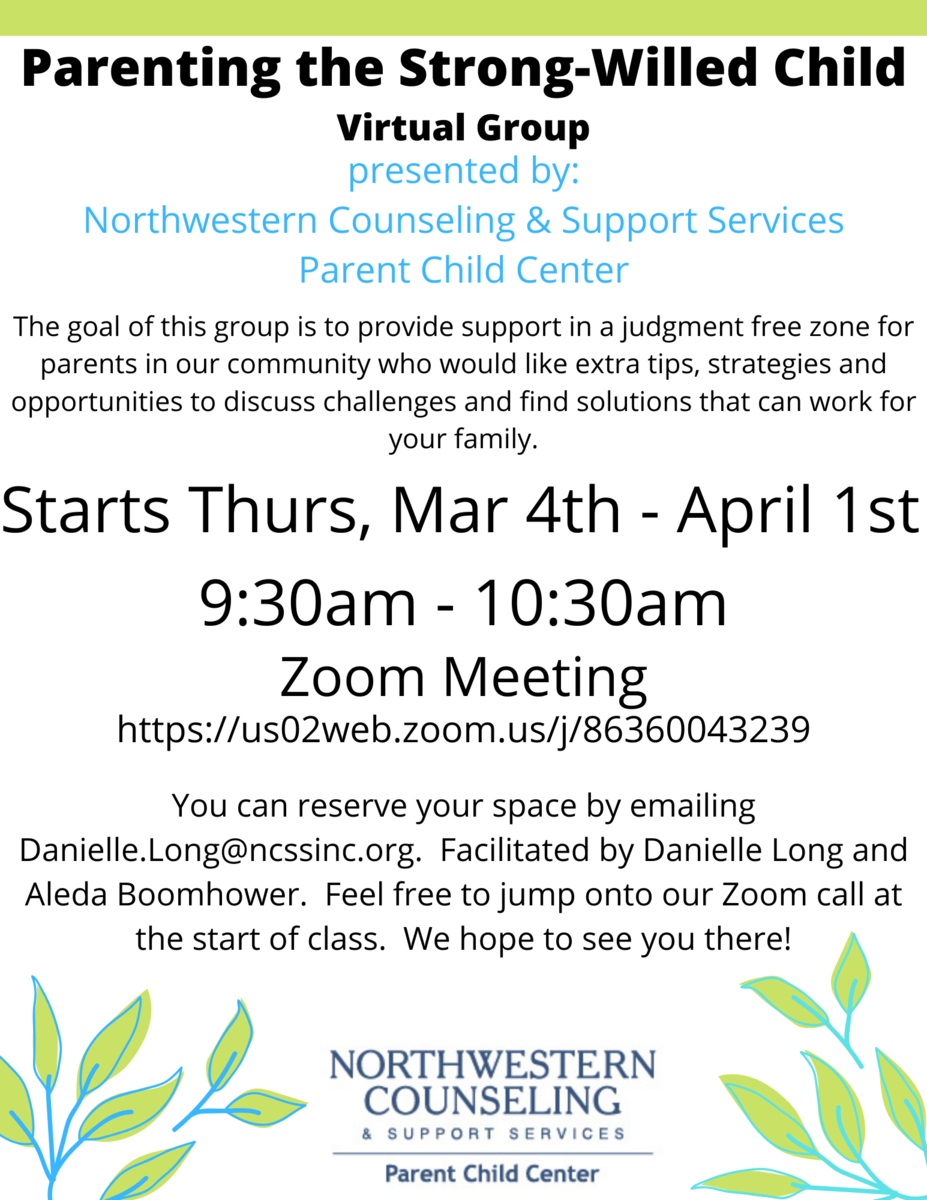 The goal of this group is to provide support in a judgment free zone for parents in our community who would like extra tips, strategies and opportunities to discuss challenges and find solutions that can work for your family.
Starts Thursday March 4th Ends April 1st
9:30am - 10:30am
https://us02web.zoom.us/j/86360043239
You can reserve your space by emailing Danielle.Long@ncssinc.org. Facilitated by Danielle Long and Aleda Boomhower. Feel free to jump onto our Zoom call at the start of class. We hope to see you there!